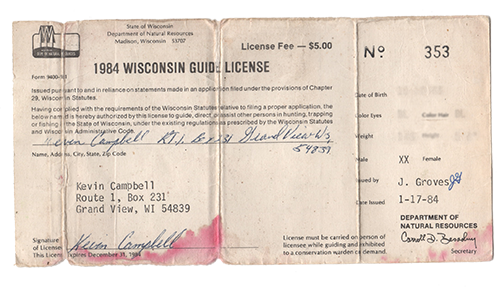 That's me, Kevin (center), a young pup back in the 80's, guiding bear hunts.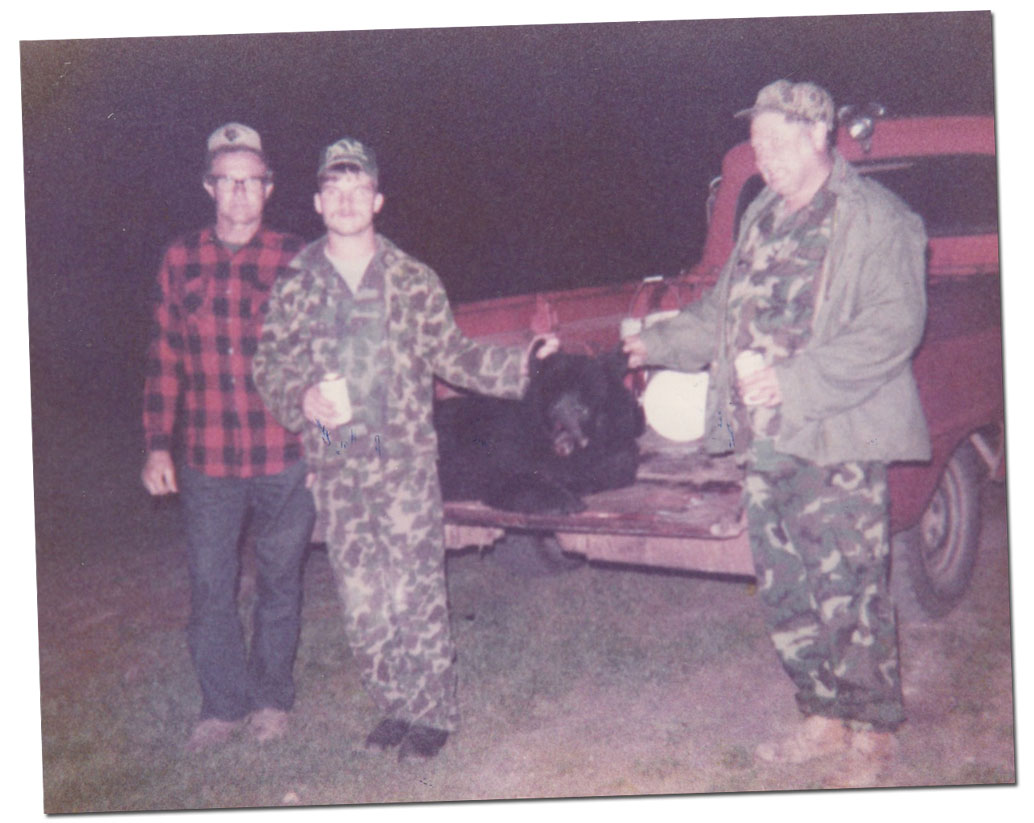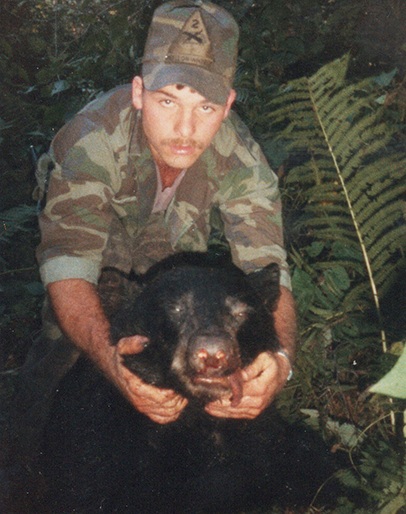 We are conveniently located on HWY 63 near Drummond, WI which gives our hunters great accessibility to Zone A in Bayfield County. Getting to bait sites each day is a snap.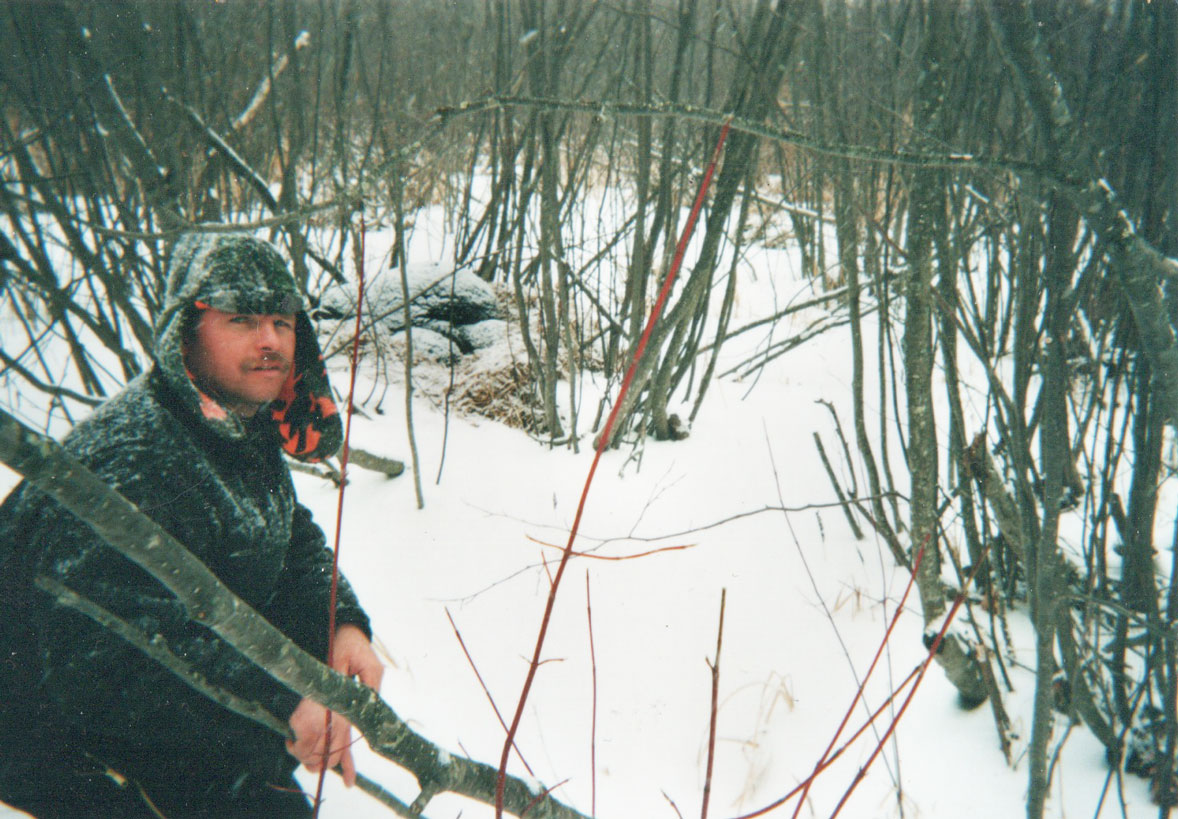 Outback Guide Service
Every business has a beginning and for me it was when I was 8 years old. Back then, I was helping my dad with bear hunts and guiding. So, it's in my blood, so to speak. I grew up in the Grand View, WI area, here in Bayfield County. I now live just down the road in Drummond. I've been hunting my whole life and started guiding in 1984.
My goal is to help others enjoy hunting as much as I do. With that in mind, the main focus of my guide work is to ensure your hunt is a positive experience by:
- making sure all the work of baiting and site prep is done before you even get here. You get 2 well-established, active bait sites dedicated to you. You can even get proof of the bears visiting your sites before you arrive. I'll send you the images, just ask.
- making sure the hunt fits into YOUR schedule. That means if you need to split your hunt days up because you have to be back to work or your kids have to be in school, that is okay with me. You have the whole season but it's my goal you won't need all those days!
- catering to any special considerations you might have, for example: youth hunters, less experienced hunters, handicap accessibility and the list goes on. If you aren't sure about something, just ask. I'll do my best to make sure my solutions put you at ease.
- taking the extra work out of the hunt so you can enjoy the excitement. We get you to/from your bait sites. We have stands available, both ground blinds and tree stands (or you can bring your own if you prefer). We can get your bear back to camp, do the skinning, processing into quarters, etc. If there is something that will make your hunt better, just ask and I will do my best to make it happen.
Meet the Team
My guide service is a family business. When you get here, you will meet my wife, Sara, our dog, Griz and our kids. I couldn't enjoy what I do if my family wasn't such a big part of it.
Kevin Campbell
Licensed Guide since 1984
I love hunting. It just doesn't get any better than the adventure of new hunts with other hunters... young or old, experienced or just starting out.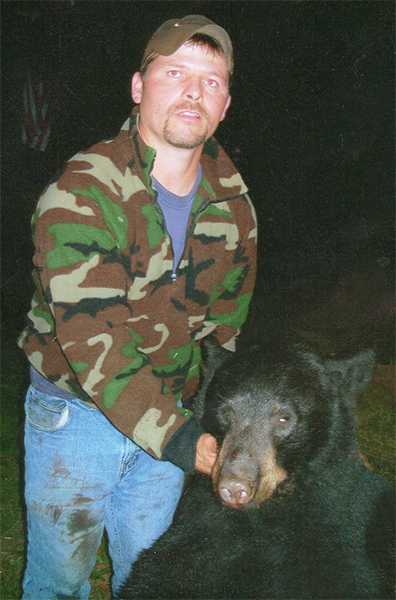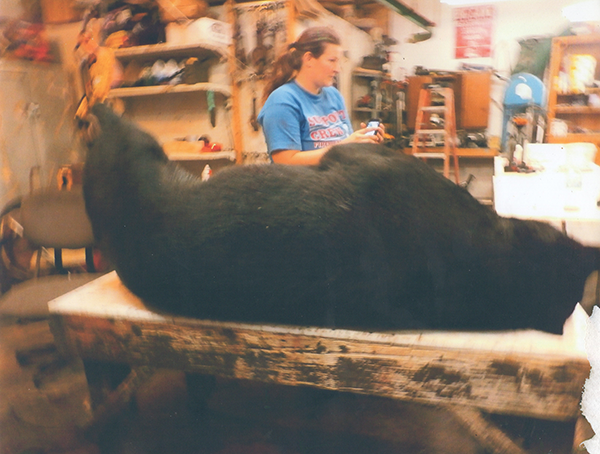 Sara Campbell
My wife, Sara, is camera shy. But she is a huge help with my guide service. I couldn't do all I do without her help. She has a great sense of humor and served our country in the U.S. Army. She's as tough and sweet as they come.
Grizzly and Maddie
Mascot and Tracker
(You decide who is who)
Our black lab - Griz - likes to think he's in charge... but we don't hunt with dogs so he has to stay at base camp. With Maddie, enthusiasm is never in short supply. She's always willing to lend a hand!
Next Steps...
Call me. I can answer the questions you may have about this hunting season or help you with planning for a future season.